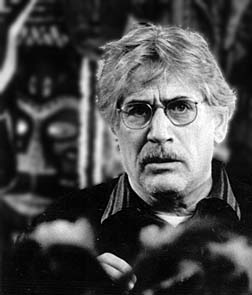 Celebrated Canadian filmmaker Gilles Carle dies at 80 in Quebec
The Canadian Press
MONTREAL — Gilles Carle, one of Quebec's most celebrated filmmakers, has died. He was 80.
His common-law wife says Carle died early Saturday in a hospital in Granby, Que.
Carle had been battling Parkinson's disease for the past few years and was recently hospitalized following a heart attack and complications from pneumonia.
The filmmaker was born in Maniwaki, Que. in 1929 and grew up in Abitibi before moving to Montreal in 1940.
He made some 30 films in over his decades long career and won dozens of awards including the Palme d'Or for the short film 50 ans (50 Years), in 1990.
He was awarded the Order of Canada in 1999.
CARLE, Gilles
Born: 7/31/1929, Maniwaki, Quebec, Canada
Died: 11/28/2009, Granby, Quebec, Canada
Blood of the Hunter (TV) – 1994
The Other Side of the Law (TV) – 1994