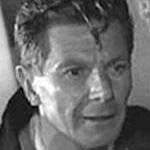 Actor Joe Maross dies at 86
Thesp's career started with early live TV
By VARIETY STAFF
Actor Joe Maross, whose career spanned four decades starting with early live TV, died Nov. 7. He was 86.Born in Barnsboro, Penn. he served in the Marines and then graduated in theater arts from Yale.
Maross started out in the early days of TV on "Lux Video Theater" in 1952, followed by roles in shows including "Philco Playhouse," "Kraft Television Theater," "The United States Steel Hour" and "Studio One."
Moving to Hollywood, he appeared in TV shows such as "The Twilight Zone," "Bonanza," "Alfred Hitchcock Presents," " "The Outer Limits." Other TV series in which he appeared include "The Fugitive," "Gunsmoke," "Hawaii Five O." "Mission Impossible," "Perry Mason," "Mannix," "The Rockford Files," "Charlies Angels," "Quincy," "Dallas" and "Murder She Wrote."
He also appeared in feature films including "Run Silent Run Deep," "Elmer Gantry," "Sometimes a Great Notion" and "The Salzburg Connection."
He was a founding member of the Los Angeles based acting, writing and directing group "Projects 58" as well as a voting member of the Academy of Motion Picture Arts and Sciences.
Maross is survived by a son.
MAROSS, Joe (Joseph R. Maross)
Born: 2/7/1923, Barnesboro, Pennsylvania, U.S.A.
Died: 11/7/2009, Glendale, California, U.S.A.
Joe Maross's westerns - actor:
The Restless Gun (TV) - 1958 (Kallell)
Jefferson Drum (TV) - 1958 (Peter Norse)
Wanted: Dead or Alive (TV) - 1958 (Frank Parish)
Gunsmoke (TV) - 1958, 1962, 1965 (Jim Branch, Dean Beard, Charlie Britton)
Lawman or Gunman (TV) - 1958 (Horace Towne)
The Rough Riders (TV) - 1959 (Johnny Dime)
Bonanza (TV) - 1960 (Jimmy Sutton)
Outlaws (TV) - 1961 (Bill Doolin)
Wagon Train (TV) - 1962 (Robert Waring)
Frontier Circus (TV) - 1962 (Al Buchanan)
Stoney Burke (TV) - 1963 (Whitey Kilgore, Vince Patterson)
The Virginiain (TV) - 1963, 1968 (Homer Slattery, Buck Stargel)
Texas John Slaughter (TV) - 1961 (Jimmy Deuce)
Gallagher Goes West (TV) - 1967 (Mr. Hatfield)
The Iron Horse (TV) - 1967 (Jess)
The High Chaparral (TV) - 1968 (Hank Munn)
Kung Fu (TV) - 1975 (Mike Barrow)
The Virginian (TV) -