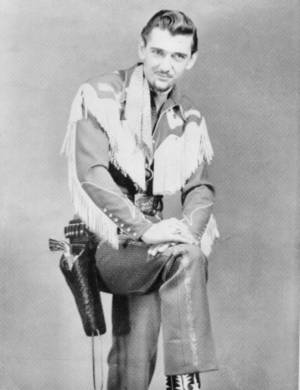 Carl Smith (born March 15, 1927, died January 16, 2010) was an
American country music singer. Known as "Mister Country," Smith was
the former husband of June Carter Cash and Goldie Hill and the
drinking companion of Johnny Cash. He was one of country's most
successful male artists during the 1950s, with 30 Top 10 hits. His
success continued well into the 1970s, when he had a charting single
every year except one. He is a member of the Country Music Hall of
Fame.
At age 15, he started performing in a band called Kitty Dibble and Her
Dude Ranch Ranglers. By age 17, he had learned to play the string bass
and spent his summer vacation working at WROL-AM in Knoxville,
Tennessee.
After graduating from high school, he briefly served in the U.S. Navy.
He returned to WROL and played string bass for country singers Molly
O'Day and Skeets Williamson, and began his singing career. A colleague
at the station sent an acetate disc recording of Smith to WSM and the
Grand Ole Opry in Nashville, Tennessee, and WSM soon signed him. In
1950, Smith was signed to a recording contract with Columbia Records
by producer Don Law.
In 1951 his song "Let's Live a Little" was a big hit, reaching number
two on country chart. During 1951 he had up three other hits,
including "If The Teardrops Were Pennies" and his first #1 hit, "Let
Old Mother Nature Have Her Way". The songs made Smith a well-known
name in country music.
In 1951, Smith also met and married June Carter (who later married
Johnny Cash), the daughter of Maybelle Carter of the Carter Family. In
1955 the couple had a daughter, Rebecca Smith, who became known as
Carlene Carter, a country singer in her own right.
During the rest of the 1950s, Smith made regular appearances on
Billboard's country charts, racking up many hits, including 30 in the
Top 10. His biggest hits include "Loose Talk", "Wicked Lies", "Hey
Joe!" and "You Are the One". He only had five #1 hits though in his
career; "Loose Talk" was his last, in 1955.
Some of his songs had sharp edges, fast phrasing and a strong
drumbeat, similar to rockabilly material making the charts in the
mid-50s, which in some ways made Smith's music closer to rock & roll
than country. Some of his songs did, however, make the pop charts. His
biggest pop entry was the song "Ten Thousand Drums" in 1959, which
reached #43 on the pop chart.
In 1956, Smith quit the Grand Ole Opry, moved to California and
appeared in several movies. Soon after, he joined the Phillip Morris
Country Music Show and spent more than a year touring the United
States. He also made regular appearances on ABC-TV's Ozark Jubilee and
was a fill-in host for Red Foley.
In 1957, Smith and June Carter divorced. That same year, he married
country music singer Goldie Hill, best known for the number one hit "I
Let the Stars Get In My Eyes". Goldie retired from the music business.
By the late 50s, Smith's success began to dwindle on the country
charts, and soon his string of Top 10s turned into Top 20 hits.
By the 1960s, Smith's success as a country singer began to slow. His
Top 20 hits included "Air Mail To Heaven" in 1962 and "Take My Ring
Off Your Finger" in 1964. His biggest hit of the decade was "Deep
Water" in 1967, which peaked at number 10 and became his first Top 10
in 8 years (and his final Top 10 appearance). In 1961, he was one of
five rotating hosts on the NBC summer television series Five Star
Jubilee. He also hosted Carl Smith's Country Music Hall in Canada, a
series syndicated in the United States.
In the 1960s and 70s, Smith incorporated more Western swing into much
of his recorded material. He remained with Columbia Records for almost
25 years, leaving in 1975 to sign with Hickory Records. By this time
his singles were barely making the charts.
In the late 1970s, he decided to retire from the music business, but
in 1983, he recorded again for the Gusto label. In 2003, he was
inducted into the Country Music Hall of Fame.
SMITH Carl
Born: 3/15/1927, Maynardsville, Tennessee, U.S.A.
Died: 1/16/2010, Nashville, Tennessee, U.S.A.
Carl Smith's westerns - actor, singer:
The Badge of Marshal Brennan - 1957 (Sheriff Carl Smith) [singer]
Buffalo Bill - 1961 (himself)