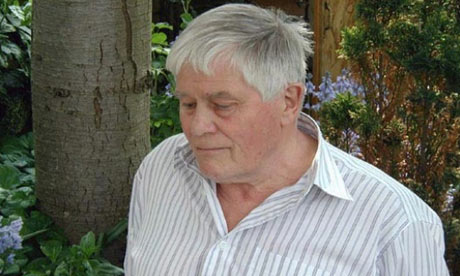 Bob Cuff created effects for films of all genres
My father, Bob Cuff, who has died aged 87, was a film technician who specialised in matte painting – a post-production technique used to create a background for live action scenes, providing images that would be otherwise impossible or too expensive to shoot. He contributed mattes and other effects to films including The Guns of Navarone, Dr Strangelove and The Life of Brian. His skills also earned him a commission to render Jayne Mansfield's chest more "respectable" for a TV programme in the late 1950s.
Bob was born in Ilford, Essex, and educated at St Paul's school in south-west London. During the second world war, he became a land worker. He did his national service as a psychiatric nurse. After graduating from Camberwell School of Arts in 1951, he joined the special effects department at Shepperton studios, where he formed a lifelong working partnership with the visual effects specialist John Mackey. Between 1953 and 1963, he contributed mattes to many films, including Hobson's Choice, Richard III and The Longest Day.
Bob and John were then poached by the independent production company Bowie Films, where Bob worked until 1967. The pair contributed sinister background mattes and effects for The Masque of the Red Death and helped create the prehistoric landscapes of One Million Years BC. They also created moonscapes for Stanley Kubrick's 2001: A Space Odyssey.
The pair formed Abacus Productions, producing TV commercials including the "secret lemonade drinker" campaign for R White's and Orson Welles's ads for Domecq sherry. Bob left Abacus in 1986 and then worked as a matte painter on Erik the Viking.
Bob was a loving, good-humoured and modest man who enjoyed gardening. He was also a radical thinker whose family gatherings often descended into robust debate regarding the crisis of capitalism.
He fathered six children over two marriages and gained a stepson. They all survive him, along with his second wife, Nora, with whom he spent 54 years.
CUFF, Bob (Robert Cuff)
Born: 1923, Ilford, Essex, England, U.K.
Died: 4/?/2010
Bob Cuff's western - Specail Effects:
Mackenna's Gold - 1969