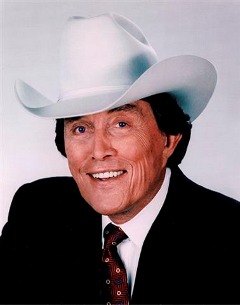 Country music star Jimmy Dean dies
Jimmy Dean, the musician and founder of the sausage company that bears his name, has died.
Dean, 81, died today June 13th. He lived in Varina, in eastern Henrico County, Virginia. He is survived by his wife, Donna Meade Dean.
Funeral arrangements at Nelsen Funeral Home on South Laburnum Aveneue have not been finalized.
His 1961 hit 'Big Bad John', was No. 1 on Billboards pop charts and won him a Grammy. Dean was a regular headliner in Las Vegas and Reno in the 1960s.
Dean was named to the Country Music Hall of Fame in February 2010. He was inducted into the Virginia Country Music Hall of Fame in 1997, the Texas Country Music Hall of Fame in 2005 and the Meat Industry Hall of Fame last year.
DEAN, James Ray
Born: 8/10/1928, Olton, Texas, U.S.A.
Died: 6/13/2010, Henrico, Virginia, U.S.A.
Jimmy Dean's western - actor:
Daniel Boone (TV) - 1967-1970 (Delo Jones, Jeremiah, Josh Clements)